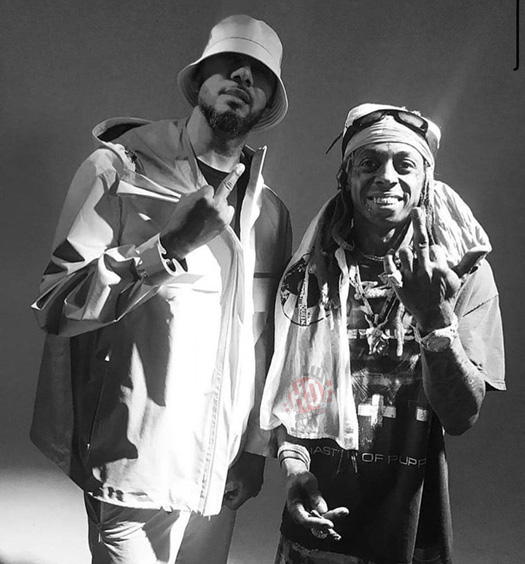 Swizz Beatz sat down with Rob Markman from Genius last month for a one on one interview to promote his new album, Poison.
During their conversation, the New York producer and rapper revealed how he managed to get that hard rapping from Lil Wayne on his "Pistol On My Side" single, as well as confirmed "P.O.M.S." and "Uproar" were not done around the same time.
"He's an alien, forreal."
You can watch exactly what Swizz said about Wayne at the 14:00 mark in the video after the jump below!