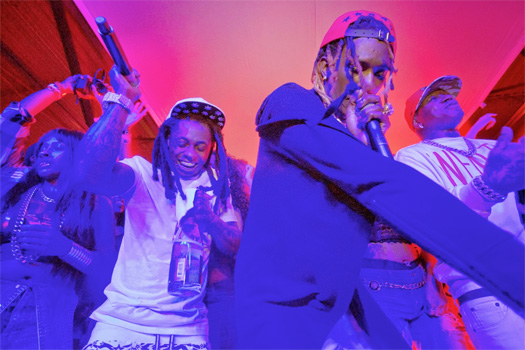 Just over a week ago, Young Thug sat down with Big Boy on his Real 92.3 radio show in Los Angeles, California for an interview.
During their conversation, Thugger was asked about his relationship with Lil Wayne to which he answered: "I don't think that n*gga like me". He then went on to reveal his reasons why he thinks so, which you can watch below.
Weezy's daughter Reginae Carter also took to Twitter to write the following message after seeing the Thug interview: "If you're a rapper and you think my father doesn't like you … that's not the case always. He probably really just don't know you. Lol or don't care to get to know you, no beefs. He really just be on his shit and only that. No clout chasing cause that's not apart of his job."
Do you think Tunechi and Young Thug will ever work together on a song again now that Tune is recording tracks with Birdman?