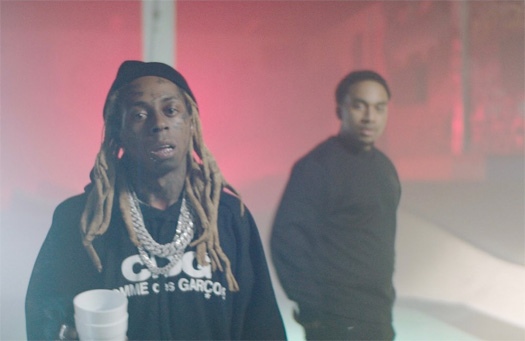 Euro recently paid a visit to Hot 106.3 radio station in Rhode Island to chop it up with Bekah and Mike, which you can listen to below.
During their conversation, Euro spoke about being born in Dominican Republic and moving to Providence at a young age, how he got involved with Lil Wayne, performing live at Lil Weezyana Fest, and how his brother sent the Young Money camp his music which resulted in him receiving a call from Wayne after he had just heard 1 verse.
The Young Mula artist also discussed meeting Tunechi for the very first time, only having 100 followers on Twitter before he was featured on Dedication 5, owning the social media handles "@Euro" thanks to Justin Bieber, being good friends with Cristiano Ronaldo, wanting to work with JAY-Z, how close Drake is to YM, and more!