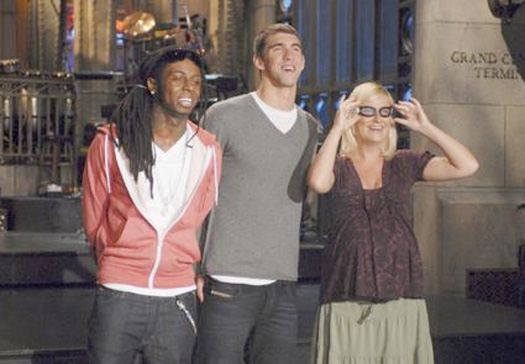 American swimmer Michael Phelps recently sat down with journalist Ari Melber for an interview on his "The Beat With Ari Melber" news show on American television network MSNBC.
At the 10:00 mark of their conversation, which you can check out below, Michael discussed what music he listened to before working out and before his big races to which he replied with "old Wayne".
The most decorated Olympian of all time also talked about first meeting Tunechi when they hosted "Saturday Night Live (SNL)" together back in 2009, which he called "epic" and a "dream come true". Phelps even recalled around this time Tune gifting him with an iPod full of unreleased music that has since come out, such as "Ice Cream" off No Ceilings!