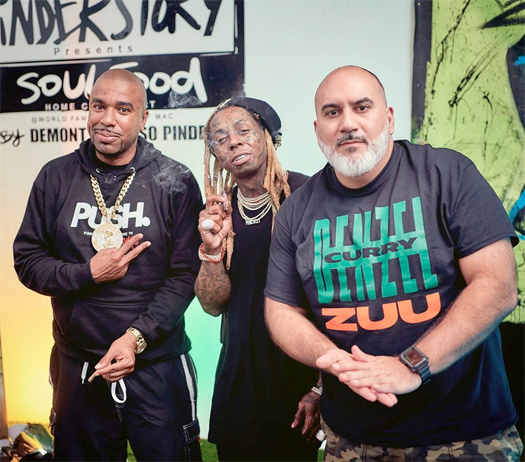 Noreaga and DJ EFN have revealed Lil Wayne is the special guest for their very first interview of 2020 on their Drink Champs podcast.
The conversation was filmed at the World Famous House Of Mac soul food restaurant in Miami, Florida yesterday and according to N.O.R.E., they even have Weezy drinking with them, which is a rare sight.
Even though there is no confirmed date as to when the episode will arrive, Drink Champs normally drop their new podcasts on Fridays at 12AM EST, so I would expect Tune's interview to be released later this week! Could we be about to get an update on Funeral?
Don't think any one ever got @LilTunechi to drink wit them but us haha #drinkchamps @Drinkchamps !!! 2020!!! pic.twitter.com/8q060Wh2s6

— N.O.R.E (@noreaga) January 20, 2020