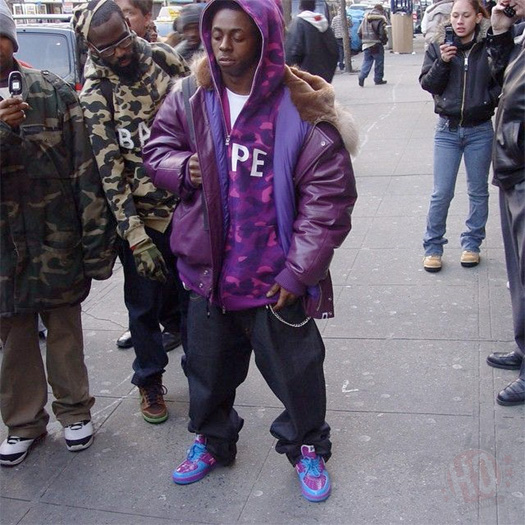 Just like last week, I have decided to do another #ThrowbackThursday post here on LilWayneHQ.com, so if you would like to see me make this a weekly thing on this website, please let me know in the comments section below.
In today's throwback clip, which you can check out below, Lil Wayne can be seen giving an interview to SMACK on his tour bus for their iconic street DVD series. This part appeared in SMACK DVD Volume 13 and it was filmed in 2006 after the release of Wayne's Tha Carter II album.
During their conversation, Weezy (who was rocking a purple BAPE zip-up hoodie) spoke on T-Streets thriving on smacking people, Trina, speaking to JAY-Z about signing to his record label after Birdman gave him the go-ahead, his beef with Juvenile, signing deals with Reebok and Billionaire Boys Club, his loyalty for Baby, and more!
"Dude may of dissed me or whatever, but I get paid. So when you gettin' paid, you can't really look at it. Now if I was hurtin' it might be a murder or somethin', but I'm gettin' paid"