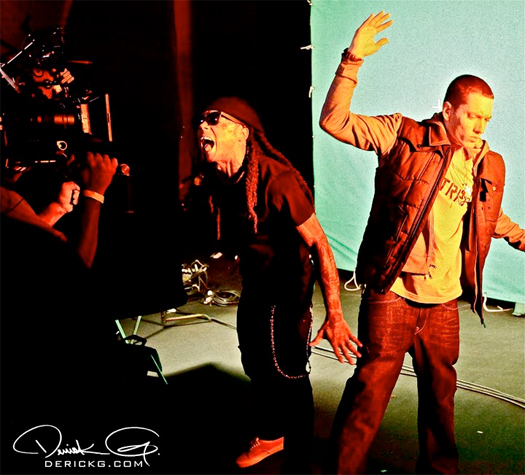 Over the weekend, Eminem took to social media to reveal his own list of the greatest rappers of all time.
Replying to a tweet from YouTuber NoLifeShaq asking "Who the Greatest Rapper of All-Time?", Slim Shady mentioned 17 rappers with Lil Wayne's name first even though he says the list was in "no particular order":
"For me, in no particular order… Toss up between wayne, pac, royce, jay, redman, treach, g. rap, biggie & king crook…. Plus redman, LL, nas, joyner, kendrick, cole, andre, rakim, kane…"
So there you have it! Em's list of GOAT rappers are: Wayne, Tupac Shakur, Royce Da 5'9″, JAY-Z, Redman, Treach, Kool G Rap, The Notorious B.I.G., Crooked I, LL Cool J, Nas, Joyner Lucas, Kendrick Lamar, J. Cole, Andre 3000, Rakim, and Big Daddy Kane. What are your thoughts on his list?
For me, in no particular order… Toss up between wayne, pac, royce, jay, redman, treach, g. rap, biggie & king crook….

— Marshall Mathers (@Eminem) June 14, 2020
Plus redman, LL, nas, joyner, kendrick, cole, andre, rakim, kane…

— Marshall Mathers (@Eminem) June 14, 2020