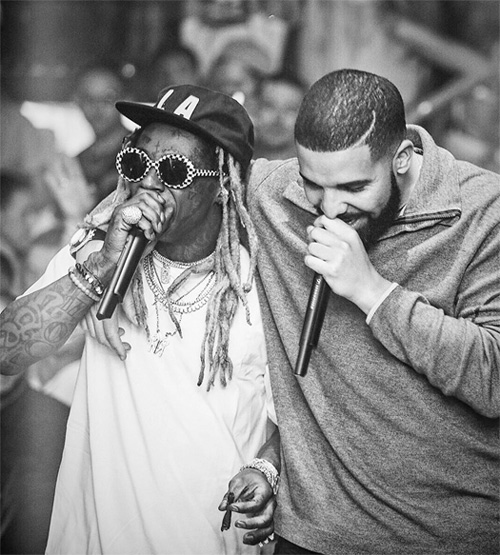 Drake is not shy about praising his mentor Lil Wayne on social media as he has done it numerous times in the past.
Earlier this week, the 6 God paid respect to Tunechi once again – this time writing a comment on Elliott Wilson's Instagram page that said the following:
"This man believed in me after so many never called again or just didn't see it to begin with… most selfless artist ever. Never held any of us back always pushed us forward every single night in people faces 20k packed into an arena and he had a whole set of his show dedicated to introducing us FOR YEARS… all praise and credit due to the ? [GOAT]"
You can check out the post and a screenshot of Drizzy's comment where he calls Weezy the "most selfless artist ever" and the "G.O.A.T." after the jump below! I wonder when we will next hear a collaboration from these two?