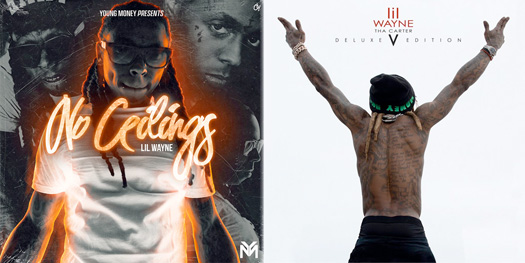 For the Record Store Day Black Friday edition, Lil Wayne will be releasing exclusive copies of his re-released No Ceilings mixtape and the deluxe edition of his Tha Carter V album.
Similar to Weezy doing this for his Tha Carter and Tha Carter II albums 4 years ago, these 2 projects are going to be available for one day only next month on Friday, November 27th. If you didn't already know, Record Store Day is a annual holiday for just one day to show appreciation for vinyl records.
Click here to visit the official Record Store Day website to get more details about Tunechi's No Ceilings CD and here to get more details about his Tha Carter V deluxe CD! Will you be copping them?