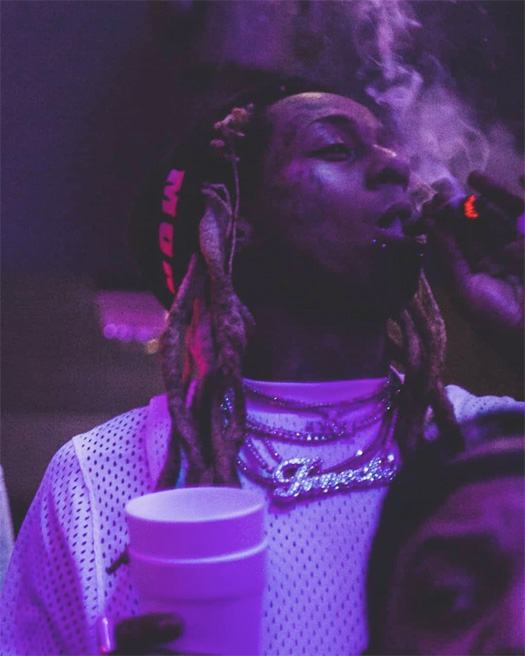 After the Los Angeles Lakers won the recent NBA Finals championship, Lil Wayne appeared on the "ALL BALL with Doug Gottlieb" podcast, which you can check out below.
During their 50-minute conversation, Wayne spoke on being a Lakers fan, first meeting the late Kobe Bryant, having some stuff in the works with Kobe before he passed away, his thoughts on LeBron James moving to the Lakers, and how he will be celebrating their latest win by going to the studio.
Weezy also discussed growing up in New Orleans, how his stepfather Rabbit convinced his mother Cita to be a rapper, recording a recent feature for DMX, the recording process for his very first album, his favorite meal that his mom cooks, his favorite sneakers, his half-brother Semaj, buying a Nissan Pathfinder with his very first paycheck, the success of his first solo album Tha Block Is Hot, why so many artists in the music industry try and sound like Drake, the last time he was on stage, and the "colossal" change in how music is downloaded now compared to how it was at the start of his career.
Before his interview with Doug Gottlieb wrapped up, Tunechi recalled his trip to Riyadh in Saudi Arabia at the end of last year and told the story of how he nearly didn't get into the country, as well as how "Your Excellency" helped him out!