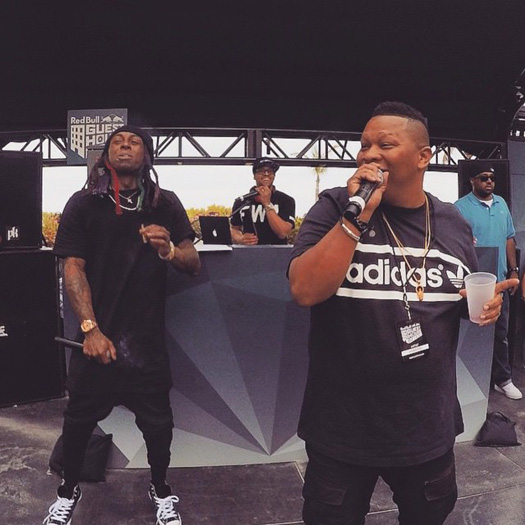 In the latest episode of "People's Party With Talib Kweli", special guest Mannie Fresh made an appearance to chat with Kweli himself and co-host Jasmin Leigh.
During his conversation, Fresh spoke all about Lil Wayne's genius, talent, and career by revealing how Wayne is "super creative", how he was always the first one to arrive to the studio and the last one to leave, and his competitive spirit.
Mannie also chatted to Talib and Jasmin about how Tunechi didn't start cursing in his music until the "Fuck The World" song, what it was like working on Tha Carter album, wanting to still get their Tha Carter/Fresh Files joint project out, and much more. You can check out the interview below!