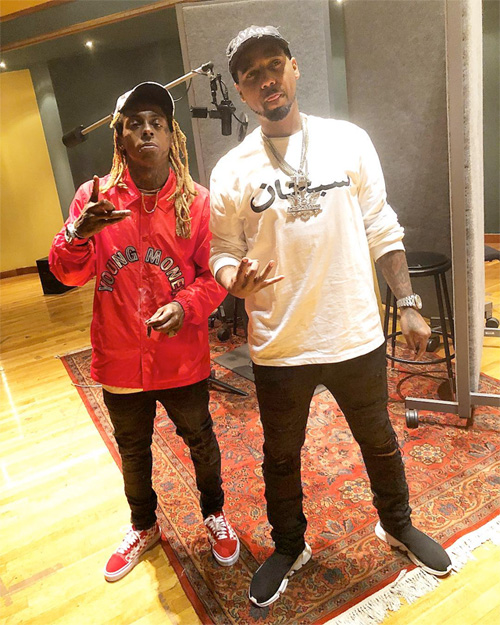 A couple of months ago, Rsonist chopped it with Mikey T The Movie Star from his whip for a 40-minute interview with Report Card Radio.
At the 16:50 mark of their conversation (watch below), the one half of hip-hop production duo The Heatmakerz was asked about the songs he has heard from Lil Wayne and Juelz Santana's I Can't Feel My Face joint album, as well as the music he has produced for it.
"Had they had put that [I Can't Feel My Face] out when they were supposed to put that out, it would of changed the dynamic of where music was going."
Rsonist says that he does not know what happened with the business side of the project, but he does not think it was an issue with Wayne and Santana's record labels. He also explained why they make a good duo and how Juelz should drop it as one of his first albums since his release from jail! Do you think ICFMF will ever come out?
Thanks Retro and congratulations on your newborn!