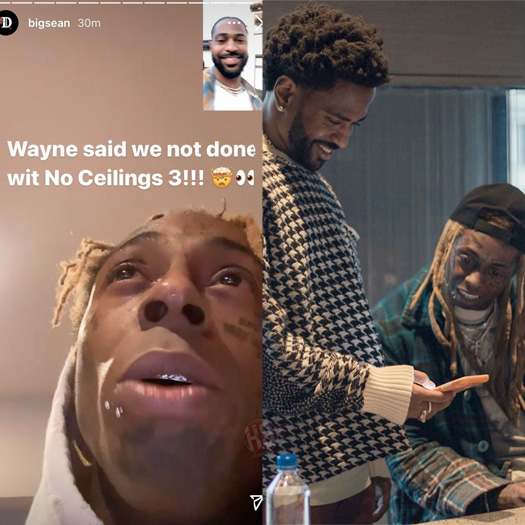 It looks like Big Sean could be a feature on Side B of Lil Wayne's No Ceilings 3 mixtape, which Mack Maine has said will be released this week.
Sean shared a screenshot of him on FaceTime with Wayne yesterday along with the caption: "Wayne said we not done wit No Ceilings 3!!!"
The two of them last worked together on Benny The Butcher's "Timeless" single, as well as on the Detroit rapper's "Don Life".