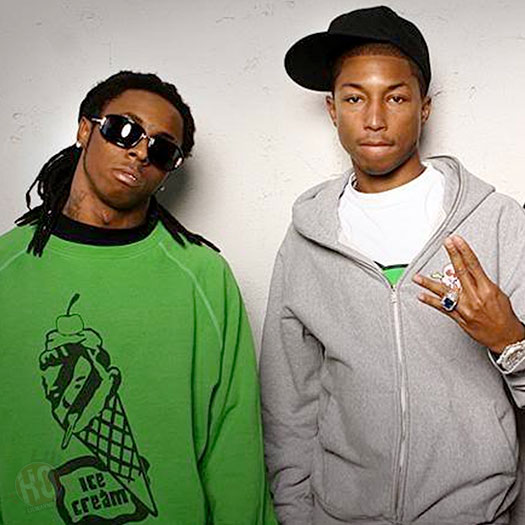 Pharrell Williams recently sat down with N.O.R.E. aka Noreaga and DJ EFN for an interview on the latest episode of their "Drink Champs" podcast.
At the 1:04:30 mark of their conversation, Pharrell shares a story of Lil Wayne taking him to a club in New Orleans, Louisiana one time that he says "was the most gangsta shit". He mentions it was "white tee central" and all 3,000 people in attendance had a gun, which made him feel very uncomfortable.
Later on around the 1:10:00 mark, the Virginia Beach music artist was asked about his thoughts on the Wayne vs. Pusha T beef and says it didn't make him happy at all. You can check out Pharrell's full convo on "Drink Champs" below.
Thanks to Amritpal Uppal for the heads up!