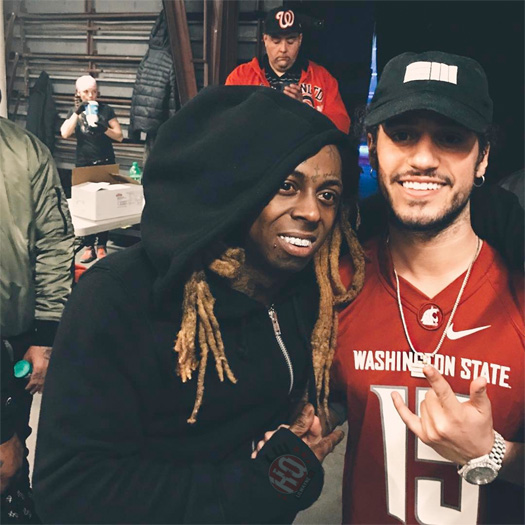 Russ recently chopped it up with DJ Suss One for a virtual interview on Dash Radio's "Wake Up With DJ Suss One" show.
At the 6:45 mark of their conversation, Russ revealed he "grew up on '07 Lil Wayne" before later on mentioning "Wayne is up there for sure" when asked who his GOATs are at 9:25.
After saying he originally got interested in rap from Eminem and 50 Cent, the Atlanta resident rapper goes on to say he then got into Weezy's music and remembers being in high school when "A Milli" first dropped. You can check out the full convo below!