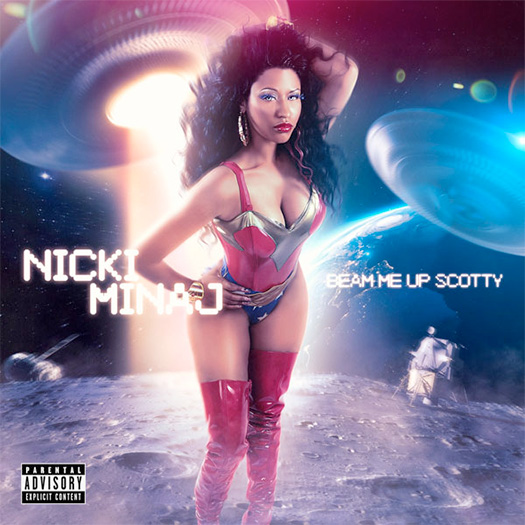 At midnight on Friday, Nicki Minaj re-released her Beam Me Up Scotty mixtape to all digital streaming platforms for the first time ever after it originally dropped 12 years ago.
As you should already know, the project includes two collaborations with her Young Money boss Lil Wayne – "I Get Crazy" and "Gotta Go Hard", as well as the new "Seeing Green" collab that features Drake too.
Recording engineer KY also revealed an interesting fact about the "Gotta Go Hard" song: "Wayne recorded his verse in Miami in his condo and that's him playing the guitar at the end. He was on the balcony looking out at the ocean while he played."
You can find these Barbie and Weezy tracks off the Beam Me Up Scotty tape on all music streaming services after the jump below! Do you still play them frequently?
FUN FACT. WAYNE RECORDED HIS VERSE IN MIAMI IN HIS CONDO & THAT'S HIM PLAYING THE GUITAR AT THE END. HE WAS ON THE BALCONY LOOKING OUT AT THE OCEAN WHILE HE PLAYED. https://t.co/pXchjoAjhP

— KY (@KyEngineerin) May 14, 2021