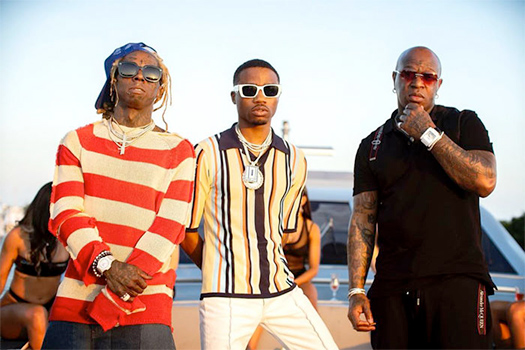 Roddy Ricch recently chopped it up with Zane Lowe for Apple Music's "New Music Daily" series, which you can listen to in full below.
The Compton rapper revealed how his "Stunnaman" collaboration with Birdman and Lil Wayne came about, as well as how good it was to see Baby and Wayne together again.
"I was in Miami, I pulled up on Stunna, and I was just… upstairs. We just made it. I made it. He like: 'little bruh, this is special. We're going to have to do something with this.' I'm like: 'all right… cool. It ain't nothing.' So you feel me? He ends up making his call, doing what he had to do. Next thing I know, they tell me like: 'man, Wayne.' I'm like: 'huh? Damn, Wayne and Birdman.' I know a lot of people wonder why, but just growing up, you see them two together, that was just… it's a no-brainer, to just be able to be in the room or even do music with them. So the fact that I could even be on a song with them, that was one of my little check offs."
Click here if the audio player does not play.