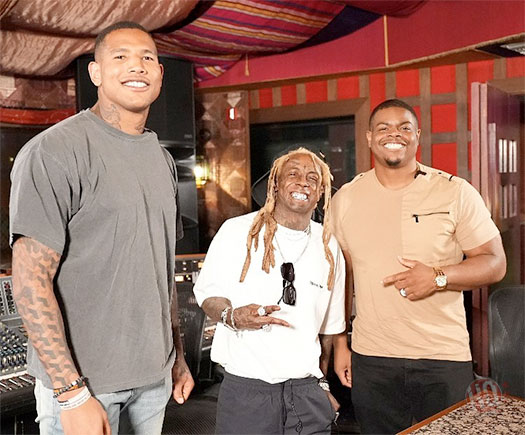 A few months ago, Lil Wayne and Darren Waller sat down with Darnell Smith for a "Players Day Off" interview at NRG Recording Studios in Los Angeles, California.
During their conversation, Weezy discussed his "welcome to the rap game" was being on tour with the Hot Boys, his "best rapper alive" mentality when approaching every song as he is always competing against himself, meditating, and his influence on the new generation of rappers.
Tunechi also revealed to The Players Company where his love for skateboarding came from, who the greatest skaters in hip-hop alive are, and played a game at the end of their convo, which showed Tune did not know remember lyrics from his "Steady Mobbin'" and "Lollipop (Remix)" songs!