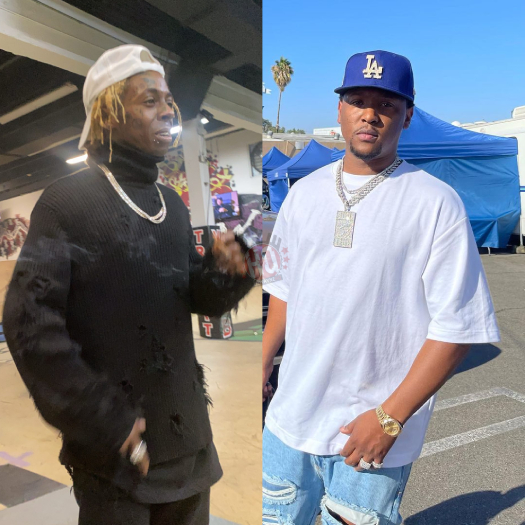 Hit-Boy sat down with HotNewHipHop for their January cover story recently, which took place at Diane Rosenstein Gallery in Los Angeles, California.
After being asked about working with Lil Wayne on "Drop The World" and the newly-released "Sinister" from Cordae, the Cali producer mentioned he wants to produce a full album for Wayne.
"It's dope. It's especially dope for Cordae as a rapper who just came in and is respected on a rap level to go back and forth with Wayne on a song. That's heavy. As far as me, I'm trying to do a Wayne album! One song is cool, but we've got a song that's four times platinum, bro. Pull up. You know what I'm saying? Simple math."
You can check out Hit-Boy make this statement in the video after the jump below! Would you like to see a solo Weezy project with nothing but Hit-Boy production?