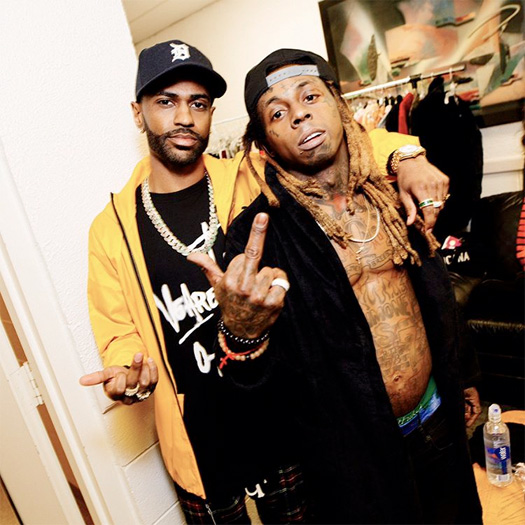 At the end of 2021, Big Sean sat down with N.O.R.E. aka Noreaga and DJ EFN for an interview on their "Drink Champs" podcast to discuss his career, life, Detroit, and much more.
From the 14:50 mark, Sean talked about growing up loving the mixtape era and recalled riding to school listening to Lil Wayne's Dedication 1 and Dedication 2 tapes.
Later on in their conversation at 1:02:15, N.O.R.E. asked Sean to pick from "Drake or Wayne" to which the Detroit rapper named Wayne solely for the reason if there was no Weezy, there would be no Drizzy.
Big Sean also talked about where he was at in life when he made his "Beware" single featuring Tunechi and Jhene Aiko at the 1:38:30 point of their convo. He remembers Tune hearing just 6 seconds of the song when he decided that this was going to be the record he jumps on!