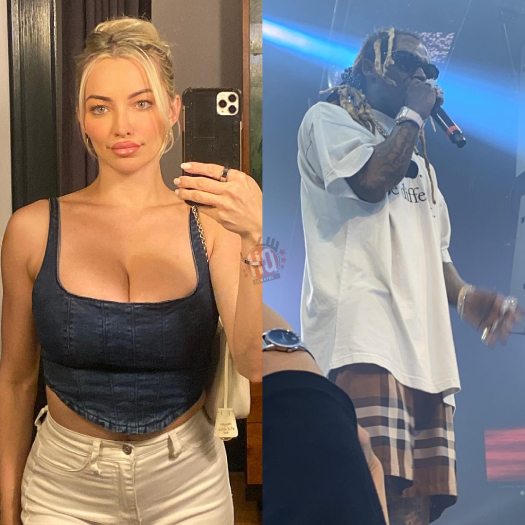 While in attendance at the World's Largest Pizza Festival that Lil Wayne headlined in Beverly Hills last year, Lindsey Pelas named her favorite Wayne songs.
During her red carpet interview with Michael Sartain from Maximo TV, the Louisiana model revealed her top 3 favorite Weezy songs are: "Loud Pipes" from Tha Block Is Hot, "Lollipop" from Tha Carter III, and "HollyWeezy" from Sorry 4 The Wait 2.
You can check out Lindsey choose these 3 songs and confirm she is a "big Lil Wayne fan" in the clip after the jump below! What do you think about her answers?