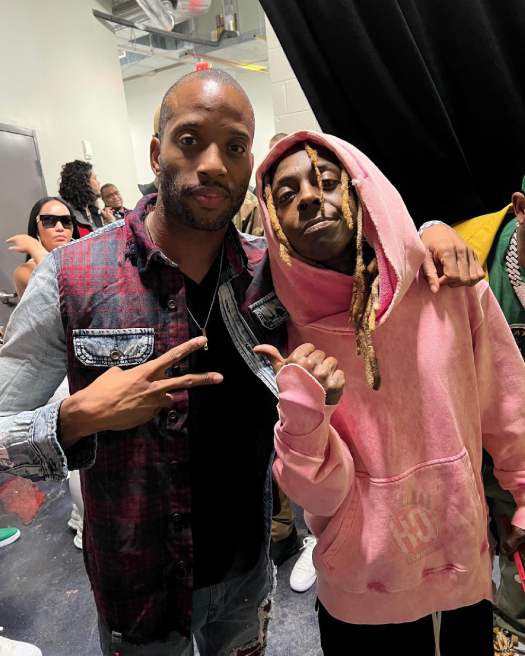 After partnering up with Wilson Sporting Goods for his Weezy Christmas event for kids last month, Lil Wayne also joined Wilson Football and Wilson Basketball for their debut episode of "4 Downs".
In the video (watch below), Wayne picked his No. 1 quarterback (Aaron Rodgers), running back (Derrick Henry) and wide receiver (Justin Jefferson) to lead his fantasy team in the NFL. He shared his all-time starting 5 in the NBA too: Magic Johnson, Kobe Bryant, Michael Jordan, Lebron James (who replaces Tim Duncan), and Shaquille O'Neal.
Tunechi also revealed what his most memorable NFL game is that he has seen live, which was when the New Orleans Saints won the Super Bowl in 2010. The reason was solely because of his mother Cita as we know Tune is a big Green Bay Packers fan!