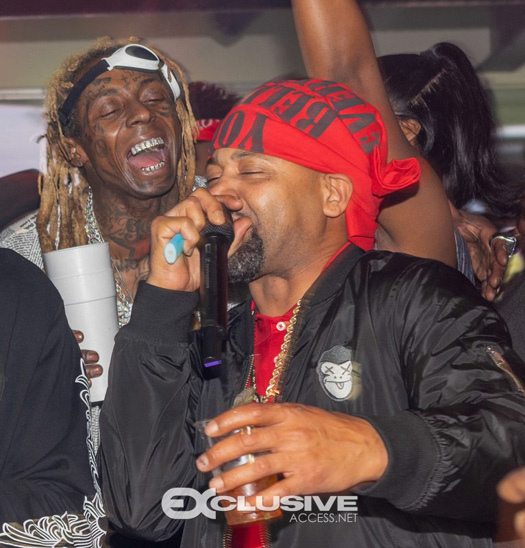 While on the red carpet at the 2023 BMI R&B/Hip-Hop Awards show in Miami on September 6th, Juvenile chopped it up with BMI.
Juvie was asked who he thinks the greatest rapper of all time is to which he says his former Cash Money Records label-mate Lil Wayne. He then mentions him and Wayne have been arguing over the years about this as the 400 Degreez rapper says he tells Wayne this to his face but Wayne always says Jay Z is the G.O.A.T.
"We've argued over the years. He says JAY-Z is the GOAT, I say he's the GOAT. My lil bro is the greatest rapper of all time. He knows how I feel about that."
Just last month, Wayne revealed in an interview that Jay influenced his style, as well as explained why the New York rapper was like a "God of words" to him! Check out exactly what Juvenile said in the clip below!
Photo credit: Thaddaeus McAdams of ExclusiveAccess.