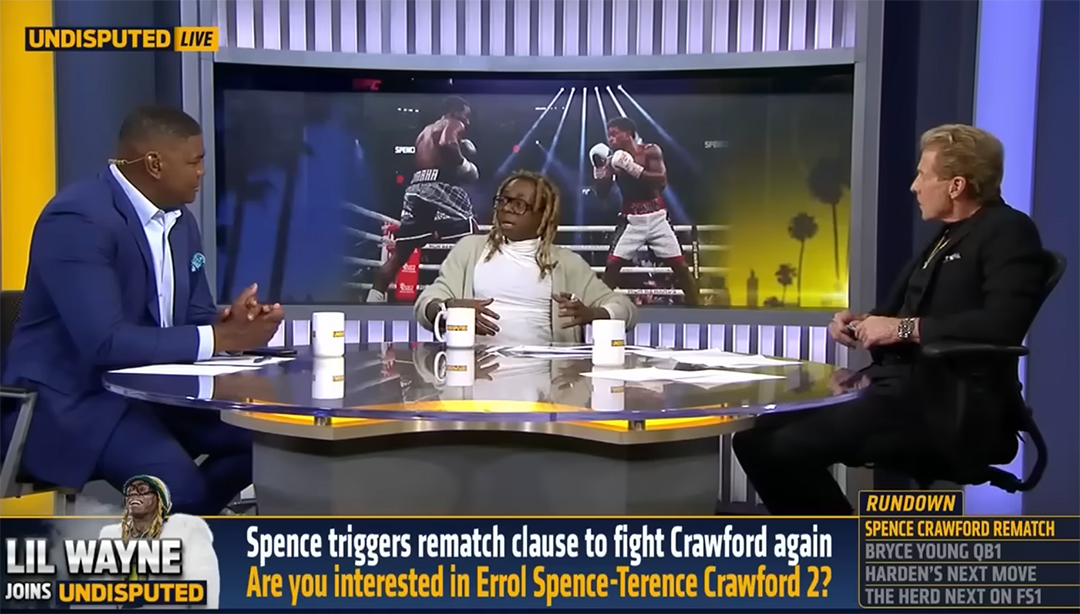 For his second appearance on the relaunch of Fox Sports 1's "Undisputed" sports talk show, Lil Wayne sat down with Skip Bayless and Keyshawn Johnson on Friday, September 1st.
All three of them discussed the upcoming rematch between Errol Spence Jr. and Terence Crawford in boxing. Wayne shared his thoughts on watching the first fight ringside back in July.
They also discussed the Carolina Panthers' expectations this season in American football, their quarterback Bryce Young, and much more. You can check it all out in the clip down below!
PREVIOUSLY: Lil Wayne Appears On The New-Look "Undisputed" To Discuss His Theme Song, Aaron Rodgers & More