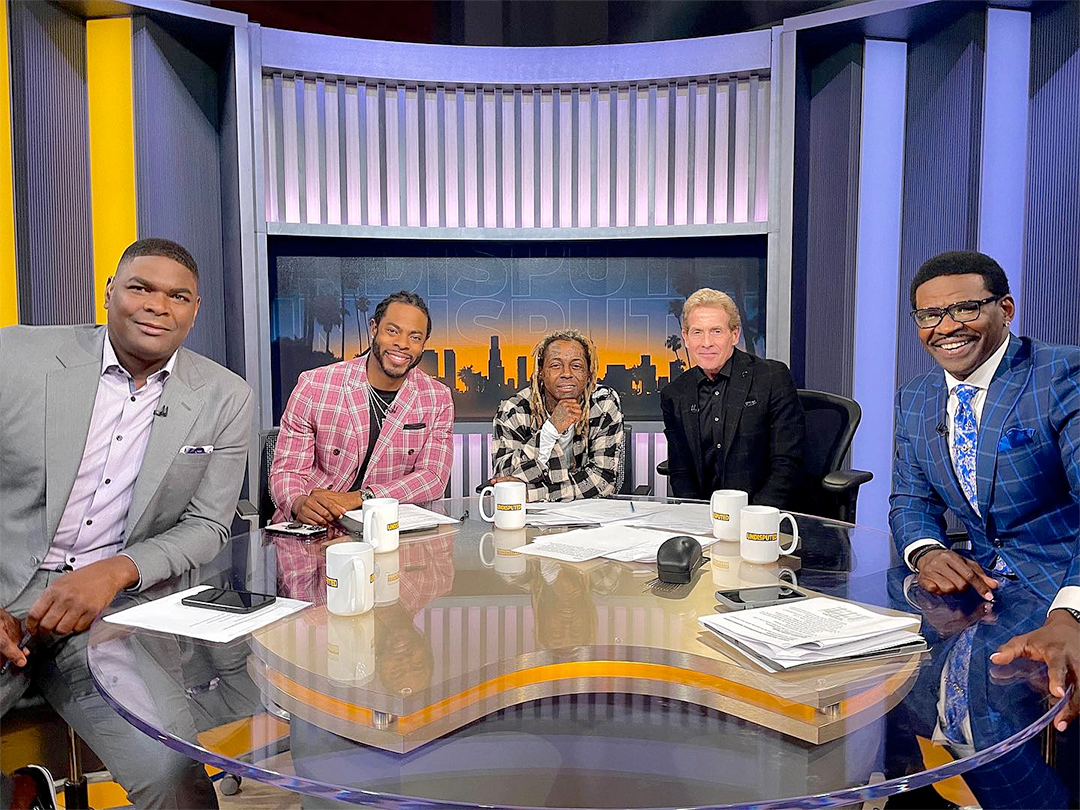 The relaunch of Fox Sport 1's "Undisputed" aired on TV this past Monday (August 28th) and as Lil Wayne has recorded the new theme song for the sports talk show, it was only right that he made an appearance on it.
During a sit-down talk with "Undisputed" host Skip Bayless (who called Weezy the "greatest rapper ever"), the Young Money CEO discussed recording his new introduction song titled "Good Morning", loving the challenge to create a theme track better than "No Mercy", and if he personally thinks "Good Morning" is better than "No Mercy".
Tunechi also spoke about the Green Bay Packers, what he see's from the New York Jets this season, Aaron Rodgers, if he thinks the Packers will miss him, Jordan Love, and more! You can check out their conversation below!