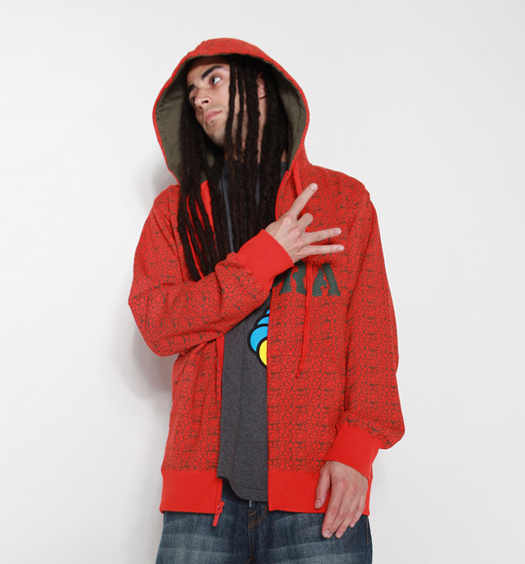 Below, is an exclusive interview we held with producer, mixer and recording engineer Mike "Banger" Cadahia, who works closely with Lil Wayne and the Young Money/Cash Money family every day and night. In this interview, Mike speaks about his job, Lil Wayne, YMCMB, the "That's What They Call Me" leak, how Weezy reacted to selling over a million copies of Tha Carter IV in the first week of the album being released, and more! Banger also says Tunechi is working on a new project, but wouldn't tell us what it is (probably the I Can't Feel My Face collaboration).
LWHQ: Tell us about yourself Mike? How long have you been creating beats and engineering for?
Mike Banger: I lost exact count but maybe over ten years. I started playing drums first for a few years then got an MPC and started producing. I eventually got Pro Tools and learned to record and mix.

LWHQ: What made you get into this career?
Mike Banger: I just love music and haven't found anything better to do yet. It's also great to know how many people you can reach doing this. I like being in the studio environment at any hour so its easy to pull an all-nighter. I heard you can make a lot of money too.

LWHQ: How many hours does Lil Wayne keep you in the studio for per week?
Mike Banger: I don't know. I'm in the studio everyday at least once on my own regardless unless it's a special occasion. How many hours a week do I spend out of the studio is the question.

LWHQ: What's your favorite Wayne track that you recorded and mixed?
Mike Banger: "Right Above It" was my first real major mix and I think that reached #1 on charts so it's good to know my ears can be trusted at that level. "Bill Gates" is dope too. "YM Banger" was produced, recorded, and mixed by me so you can't forget that one of course.

LWHQ: Have you produced more tracks for Weezy that we can be looking out for in the future after "YM Banger" got so much positive feedback?
Mike Banger: There's that one with the wrong version leaked "That's What They Call Me". I mixed it already but I don't know if it should be leaked or be held for another project. I'm looking to do more tracks with everyone in YM though now that I'm more comfortable in this position. Millz got one, Gudda did one too and I'm hoping on doing a lot more collaboration group tracks like "YM Banger".

LWHQ: Do you have a favorite artist from Young Money who you love working with?
Mike Banger: Yeah Wayne. I actually like it the most when everyone is in the studio busy working together.

LWHQ: Have you worked with anyone from Cash Money, such as Birdman?
Mike Banger: Stunna comes in once in a while and he also did one of my tracks too, but I don't know about anyone else since I've really just been busy with Wayne.

LWHQ: What other music artists have you never worked with, but you would love to one day?
Mike Banger: I don't know. I love hip hop and through Wayne I've somehow ended up working on a lot of my favorite artists projects already. I've gotten the opportunity to touch sessions from Busta Rhymes, Kanye West, Tech N9ne, Cory Gunz, Nicki Minaj, Drake, Eminem, Nas, Jadakiss, and N.O.R.E., but they usually just email each other the songs. I guess I would like to witness more physical collaborations between the artists.

LWHQ: What was Wayne's initial reaction to selling nearly a million albums in the first week?
Mike Banger: He just relayed the information to me on the jet in mid air, we congratulated everyone on the team, and kept on working. Then we started joking acting all nonchalant about it like: "A mill in a week huh? hmm, not too bad. It could have been worse."

LWHQ: Has Tune been back in the studio working on any other projects? Such as Dedication 4, or the collabo album with Drake, etc.?
Mike Banger: Yeah, we never left the studio so rest assured the next project is already on its way. I can't really say what that is yet though but maybe I'll tweet it.

LWHQ: Do you have any advice for any upcoming producers/engineers?
Mike Banger: I would say to really work on your craft till you feel you are truly ready to compete in the business and expect long hours of unpaid work, possibly many years. Be who you want to be at all times even when you're at the bottom with nothing. Preserve your creativity. Be influenced by your inspirations and keep in mind that one day you might be in a room surrounded by all of them.

LWHQ: Any last words, websites or shout outs you would like to leave the readers with?
Mike Banger: Shout out to Wayne, check out my website MikeBanger.com, @MikeBanger on Twitter, Young Money we're the greatest! Shout out to T-Streets on the studio bus with me, thank you HQ for the interview, one time for the 305, and everyone go get C4.
Shout out to Kronnick for setting up the interview!