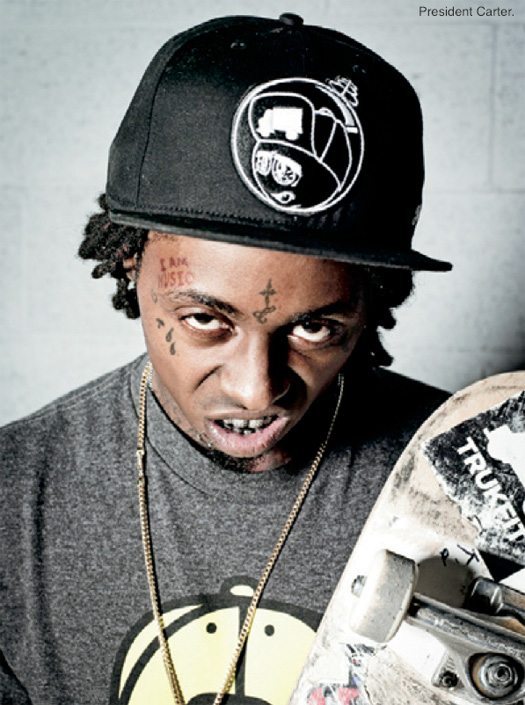 On the night of the 54th Annual GRAMMY Awards at 4AM, The Skateboard Mag caught up with Lil Wayne for an interview that appears in the latest issue of their magazine. The interview took place at Paul Rodriguez' skatepark in California where Weezy was having a skateboarding session.
They talked about when Wayne first started skating, when he first noticed skaters listening to his music, who the first skateboarders he met where, the comparisons between skating and creating music, who his favorite skaters are, and more.
Hit the jump to view a scan from the magazine and read Tune's full interview.