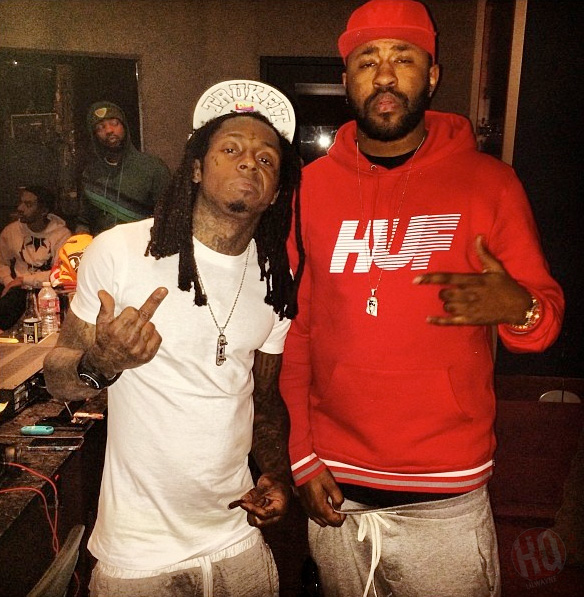 A couple of weeks ago, Mike WiLL Made It did an interview with Shade 45's "Sway In The Morning" radio show by sitting down with Sway Calloway, which you can check out below.
During the interview, a caller phoned in and asked Mike WiLL about how he keeps getting Lil Wayne on his songs and if he pays Wayne for verses, or do they trade verses for beats.
This then leads to Mike discussing how him and Mr. Carter are close friends, have a good relationship, and how a producer like himself can give Weezy advice.
He also went into detail about how Tunechi reacts to the various beats he hears in the studio and says that he has never seen anyone work like Tune before after witnessing his recording process with his own eyes.
Mike WiLL Made It even confirmed that he did 6 songs for Tha Carter V, but he is not sure how many will make the final project, as well as called Weezy F Baby one of the best rappers of our generation.
Also during the conversation, Mike WiLL mentioned that he thinks Lil Wayne and Kendrick Lamar's "Buy The World" collaboration is one of his most underrated songs that he has produced. Do you agree with him?