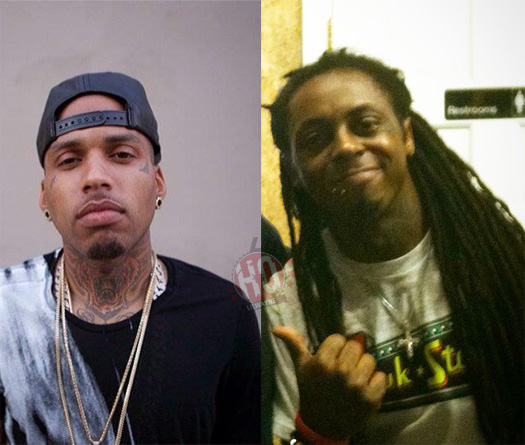 Kid Ink recently shared his favorite Cash Money Records memory with HipHopDX, as well as discussed paying homage to the record label on his "Like A Hott Boyy" song.
The Los Angeles rapper mentions that his favorite Weezy moment was when he dropped his Dedication 2 mixtape before he went mainstream with Young Money Entertainment.
Hit the jump to read what Kid Ink said. You can read more Ink interviews about Tunechi here, here, and here!
DX: You dropped the Young Thug and Bricc Baby featured "Like A Hott Boyy." Was that your way of paying homage to Cash Money?
Kid Ink: Definitely man, I think it was cool way of doing it. That was actually the time and era where Cash Money first got on through Juvenile, Wayne, B.G., Mannie Fresh, Baby and them. I was kind-of into Cash Money at that time and understood that vibe. I was totally into the white tees and classic Reebok look. I think that was my first real Southern type introduction. I definitely was paying homage to Cash Money. I think the record started with the beginning of the hook and not really concentrating on that. Then we ended with that last line and it sounded so crazy and thought to make the whole record behind the concept. Pay that homage while having fun like the Hot Boys did.

DX: What's your favorite Cash Money memory?
Kid Ink: My favorite Cash Money moment? Good question. Definitely, probably everything before Young Money. My favorite Weezy moments with Cash Money was probably The Dedication 2. That's when I started really respecting everything over there. Hip Hop wise when I started listening to Cash Money, it didn't have anything to do with the lyrics. It was all the vibe; club vibe and energy that made people want to dance and have fun. The records weren't corny pop. I felt that energy from that. Especially Mannie Fresh, I look up to him production wise.
Via HipHopDX