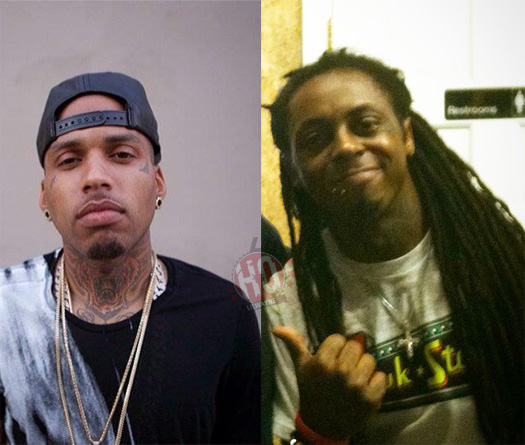 In January, we saw 2 videos of Kid Ink speaking about Lil Wayne giving him a cosign on Twitter for his "Like A Hott Boyy" song (see them here and here).
Now here is a new interview of Kid Ink discussing Weezy shouting him out on Twitter, growing up listening to Cash Money music, being a fan of the Hot Boys, and more.
Kid also mentioned that if Tune would of had the "Like A Hott Boyy" beat in time, he would of recorded a freestyle over it and put it on his Sorry 4 The Wait 2 mixtape. However, Ink says it's still possible and he hopes to get him on the official remix anyway.
You can watch the conversation in the clip after the jump below. If you want to go straight to the Wayne question, then skip to the 4:00 mark!