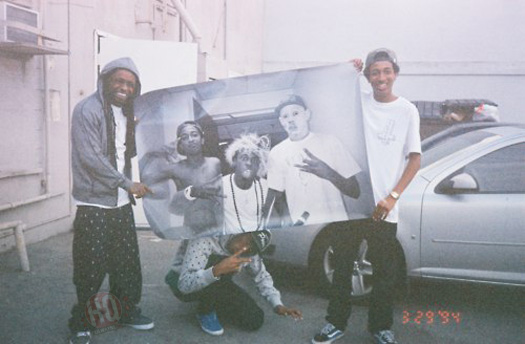 Tyler, The Creator recently visited Los Angeles' radio station Real 92.3 to chat with Big Boy on his show and to promote his latest album, Cherry Bomb.
During this fun 50-minute interview, Tyler spoke on various subjects including how it was like working with the features on his album. This is then when he mentioned how it was "fuckin' crazy" that he rapped back and forth with Lil Wayne on "Smuckers".
"They know what era of them I appreciate, so they brought that on to the song that I have with them and it's just crazy to hear me go back and forth with Wayne… that shit is just fuckin' crazy!"
You can check out the full conversation between Tyler, The Creator and Big Boy after the jump below. If you want to skip straight to the Weezy part, you can go to the 39:50 mark!