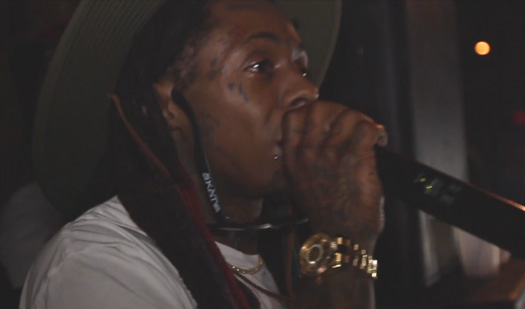 I previously posted up footage of Lil Wayne performing live on his "Release Partiez" tour at XO Nightclub in Baton Rouge, Louisiana on April 8th, and now you can check out 3 more recaps from the show.
During these recaps, Tunechi can be seen shouting out the Hot Boys, as well as performing songs like Chedda Da Connect's "Flicka Da Wrist", "Fingers Hurting" and "Coco" live.
Other than Weezy, other people that also make appearances in the videos which you can view below, are Mack Maine, Fee Banks, Turk, Mannie Fresh, Hood, Bonka, Flow, Cortez Bryant, and YoYo!
Via Jade DelValle