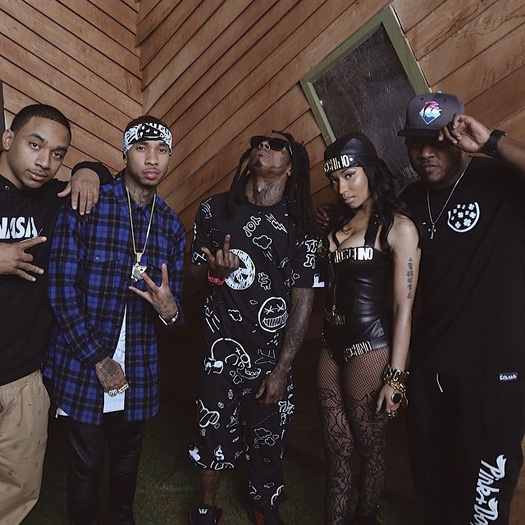 Tyga released a new song called "Cash Money" on Friday. It's been a slow week with Lil Wayne news, so I thought I'd post it for anyone who hasn't heard it as T-Raww references Wayne throughout the track.
On the song's chorus, Tygaman raps about how he has never been paid from Birdman and Cash Money Records: "Cash Money never paid me, but your boy did his thing, he still made cash money".
Ty also mentioned on the track that Tunechi should be paid, because he has been loyal to Baby all these years: "I'm a Hot Boy, shout out Weezy Baby; If your man is loyal, nigga you should pay 'em".
He even mentioned on the record, which you can listen to below, that himself and the streets want Tha Carter V to be freed for release: "I'm a Hot Boy, free B.G.; Free Tha Carter V, let the streets eat"!