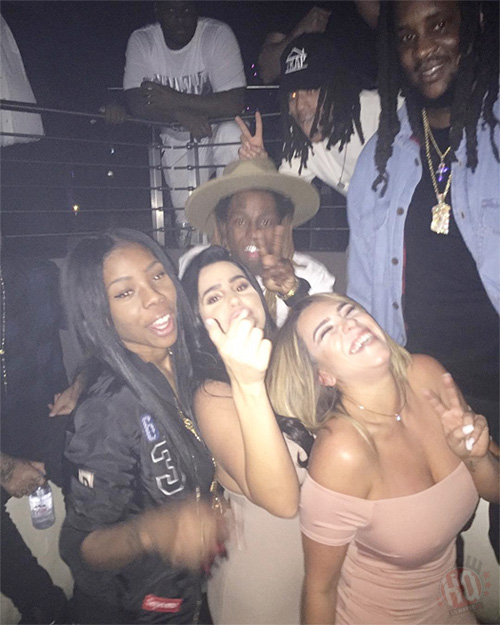 Production duo Cool & Dre recently chopped it up with Billboard for an interview and during their conversation, they got talking about Lil Wayne.
Both producers mentioned that they get goosebumps when they are in the studio working with Wayne, shared their thoughts on his record label situation, and Tha Carter V.
You can read what Cool & Dre had to say about Weezy after the jump below!
Is there an artist that still gives you goosebumps whenever you work with them in the studio?
Dre: That's a good question. I think whenever we're in the studio with Lil Wayne, it's always a surreal moment, man. He's like an icon. He's a special force. I think he's one of the most gifted rappers to ever step into a vocal booth. If he was the frontman of a rap group, he'd be the greatest frontman ever. He's that unbelievable. Whenever we're in the studio with Lil Wayne, I always soak up the moment.

Cool: I think there's been several times where I have gotten goosebumps on records that we've done with Game. We've done so much music with him and we have so many studio experiences with him. I remember we did "My Life" with him. When he jumped in that booth and laid that first verse, it was just chills. It had Wayne on it, as well. Game and Wayne are both special.

Mentioning Lil Wayne, what are your thoughts on his label situation and the holding out of the release of Tha Carter V? Were you able to produce some records for his upcoming album?
Dre: Cash Money Records is family. We don't really weigh in too much with whatever is going on. It's gonna get figured out because it's all love. As far as Carter V is concerned, I can't wait for that to come out. The next time we get in the studio with Wayne or speak with Mack Maine — because we speak to him all the time — we'll get him music. Wayne is in the studio all the time. That's where me and Cool picked up some of our own work ethic, by just watching Wayne live in the studio nonstop, 24/7. That's why he's so great. We're gonna get in the studio with him soon once we get back to Miami. Hopefully, we're on C5 because we know it's gonna be fire.