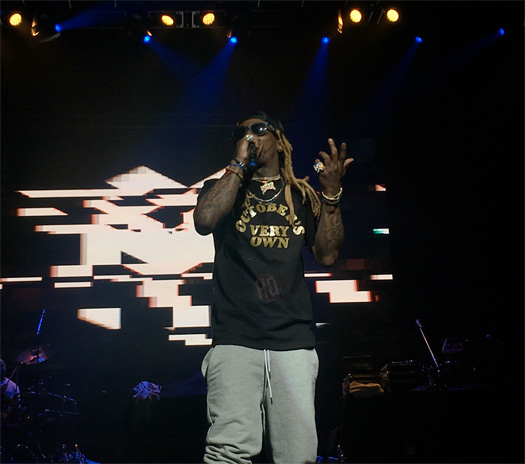 At the very end of 2017, Lil Wayne headlined the ResoLOUtion concert at the Chaifetz Arena in St. Louis, Missouri on December 29th.
In order, Weezy performed "Mr. Carter", "Got Money", "I'm Goin' In", "John", "Believe Me", "Bitches Love Me", "Rich As Fuck", "6 Foot, 7 Foot", "Go DJ", "Lollipop", "Mrs. Officer", "She Will", "Every Girl" with Mack Maine, "Traphouse Blues" with HoodyBaby, an unreleased song with Gudda Gudda, "Rollin'", "Wasted", "Pop That", "HYFR", "Loyal", "The Motto", "I'm Me", "Steady Mobbin'", "A Milli", "No Problem", and "No Worries" during his set live.
Tunechi also gave his hat to a kid at the end of the show. You can watch Tune's full set at last year's ResoLOUtion in a video after the jump below!