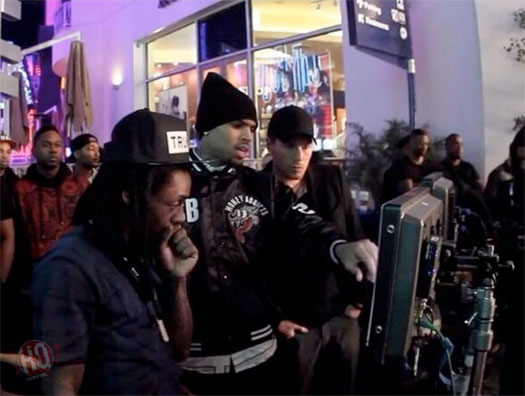 Taking to his Instagram account, Juelz Santana uploaded a photo of the fake Tha Carter V billboard, which is 100% photoshopped, with a caption teasing Lil Wayne's upcoming album.
With two words that us Wayne fans are certainly familiar with, Juelz wrote: "Soon Come #Carter5 @LilTunechi". Do you think this could mean Santana will be featured on C5?
In other news, Chris Brown also took to his Instagram page to call Tunechi "THE FUCKING [GOAT]" with a clip showing Tune's rhyming skills on his "Bloody Mary" song that features Juelz Santana.
You can check out both posts from the two music artists below! My only concern is why does it take a viral video showing how Weezy rhymed "suicide" in a verse to make everyone on social media jump on the bandwagon? Did no one actually listen to the verse when the song came out at the start of this year?