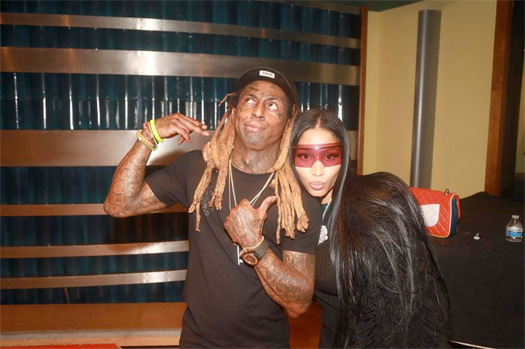 Lil Wayne took to social media to praise and compliment his Young Money artist Nicki Minaj on the release of her latest album, Queen.
In a recorded video, Weezy congratulated Nicki, called Queen one of the best albums ever, and wished the "Barbie Dreams" songs was dedicated to him.
After seeing the clip, Minaj responded on Twitter by saying she was "speechless" and called Tunechi the "greatest rapper alive". You can check it all out below! Do you enjoy Queen?
"First of all, I just want to congratulate the beautiful queen, Ms. Nicki Minaj, for the beautiful album Queen, which is to date, in my opinion, one of her best albums yet. Not gonna go out there on a limb and say it's her best album, because I could still listen to songs when she was a teenager and I still hear vocals or lyrics from there that to me is the best thing she's ever said in her life. But to date, it's one of the best albums yet, and I don't mean out of her catalogue, I mean period. It is one of the best albums out there, period, just period. And when I say "yet", I mean I haven't heard nothing yet better than what I'm hearing from that woman. She is such a Queen with a great title album and she spittin' her ass off. She goin' crazy on the album."
Speechless. Love him so much. Can't believe he said this. Greatest rapper alive said this about me. ?? https://t.co/aDhjCCIn4m

— QUEEN (@NICKIMINAJ) August 12, 2018