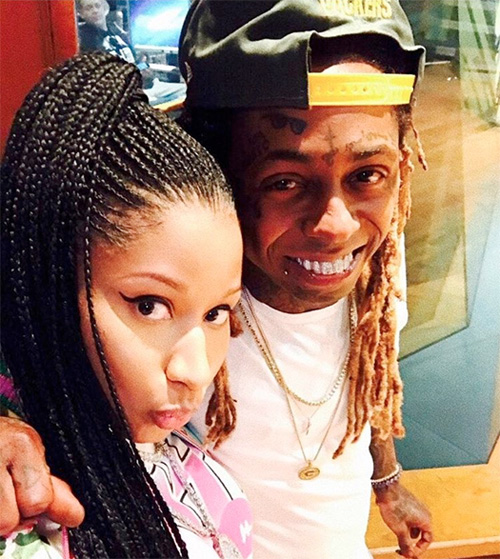 Earlier this week on August 13th, Nicki Minaj visited Power 105 in New York to chop it up with DJ Clue and to promote her new album, Queen.
During their conversation, the Young Money Barbie called Lil Wayne her favorite rapper of all time and put him in her top 5 rappers of all time list along with JAY Z, Foxy Brown, Lauryn Hill, and Eminem.
Also in their interview, Nicki talked about how the Em feature on "Majesty" came about, working with 6ix9ine on "FEFE", Meek Mill liking her new album, and more. Minaj even told the story of the first time she smoked weed and revealed she is currently dating someone new!