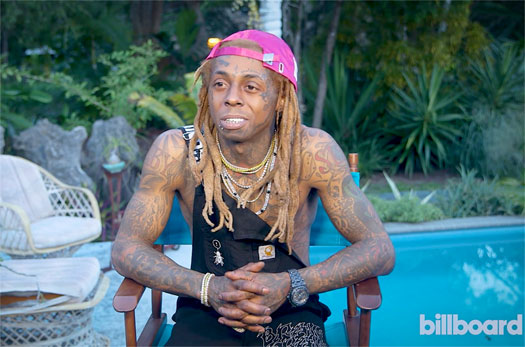 During his photo shoot with Billboard for their Fall 2018 issue, Lil Wayne chopped it up with the magazine for an interview that didn't appear in his cover story.
In the video, which you can watch below, Tunechi was asked what can he say about his next project that will be Tha Carter V, to which he answered:
"Hopefully it's amazing to everyone else as amazing it is to me. I put a lot into it, it's been a long time coming. The fans' patience is amazing in its own, so just to give them something and hopefully that something is more than they was expecting."
Weezy also explained why he believes Nicki Minaj is still the Queen of hip-hop and revealed that the music artists he is currently listening to are: "me", "myself", and "I"!