Lil Wayne graces the front cover of Billboard's Fall issue, which will be available on newsstands September 15th.
For his cover story, Weezy spoke on a lot of things including Tha Carter V, his children, tweeting, 2 Chainz' wedding, seizures, features, Nicki Minaj, suicide, retirement, greatness, Drake, and more.
One interesting part from the story is that they reveal the outro on Tunechi's C5 album will be about attempting suicide and it will sample British R&B singer Sampha's "Indecision" song:
"When he was 12, Wayne came across a gun in his mother's house and shot himself in the chest, just missing his heart. In the past, he has called this an accident. But on the new verse he plays, Wayne admits this was a suicide attempt, undertaken after his mother told him he would no longer be allowed to rap. The track, which samples British R&B singer Sampha's brooding but hopeful 2013 song 'Indecision' and will be the album's outro, was on the original album tracklist, but Wayne added new lyrics this summer, following the suicides of designer Kate Spade and celebrity chef Anthony Bourdain.'
Also during their conversation, we get confirmation that Young Money Entertainment now solely belongs to Tune, but their distribution deal with Republic Records remains in place. You can check out some excerpts from the interview and pics from the photo shoot below!
Seizures:
After experiencing a series of widely reported seizures between 2013 and 2017, Wayne has cut his marathon recording sessions from what he says were 26-hour runs down to "12 or 14" hours. "That's the main thing that friends and family and the doc and all them recommend. Just get you some rest."

Drake and Nicki Minaj:
"They all the way — they got it. They know how to make them joints that y'all going to be runnin' to. I'm something else with my music. I'm coming straight at Drake's and Nicki's neck, Lord have mercy. I'm talkin' 'bout machetes. I'mma out-sing Drake, I'mma date Nicki. It's goin' down."

2 Chainz' wedding:
"Everybody was like: 'You got a speech?' I didn't know I was supposed to have one! But his daughter had a speech, the bride's mom had a speech, his mom had a speech, and all three of them was awesome. The daughter killed it, though. She's going to be speaking for somebody some day."

His children:
"I got four beautiful jewels. As long as they're smiling, I'm on cloud 39. When I FaceTime one of them, man, everything goes away. I didn't let it get to me too much. Just the confidence in knowing that there's always a tomorrow and I'm going to make sure that tomorrow is bright. Some people can't go on [like] that, like: 'okay, tomorrow will be better.' They need it to be better right now. And thank God I didn't, and I never did."

Tweeting:
"There came a time when it was like: 'Let's just go ahead and be me.' I'm always appropriate. Sometimes appropriate may be crazy, but I'm always appropriate."

Features:
"I don't write. When you write something down, you know which thoughts to put on paper to keep you in the subject. You can send me a love song, and I may still find a way to bring [something else] up, cause it's what I'm going through."

Greatness:
"I must be a hell of a motherfucker. In football, when a motherfucker hasn't been playing one year, we expect him to be nothing. Thank God I'm in music, and they still expect me to be up there with no one touching me, other than my own [Young Money] artists."

Retirement:
"I do think about retirement. I think about how I don't think I ever will."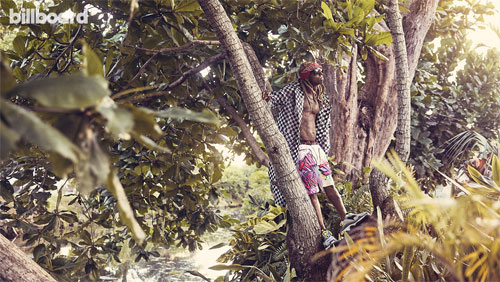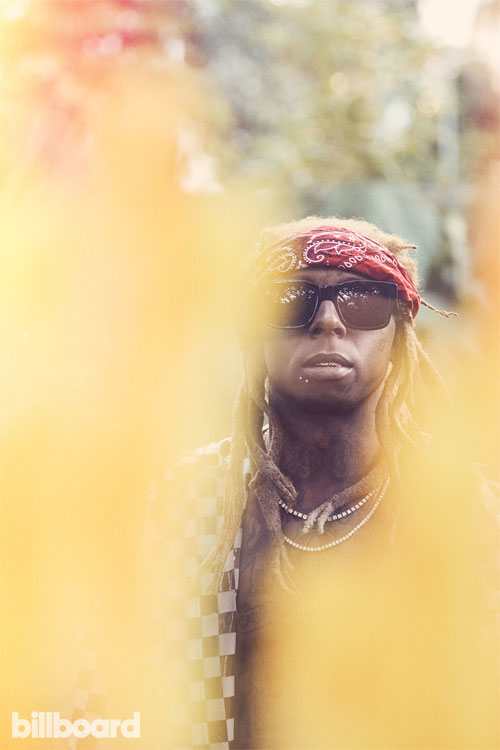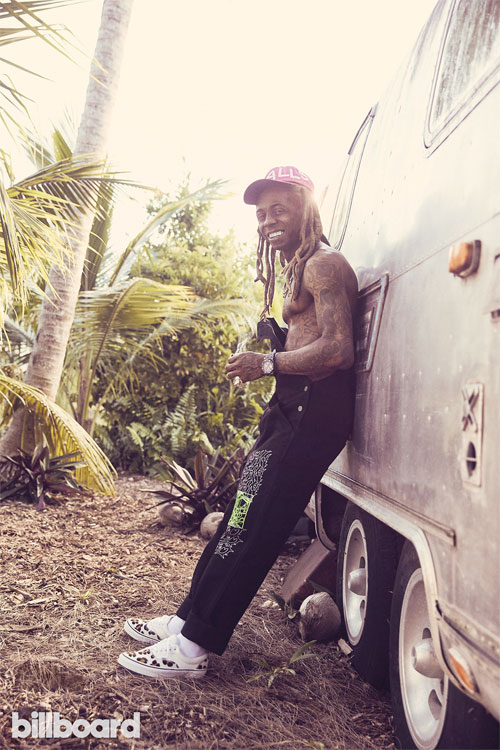 Photo credit: Ramona Rosales.