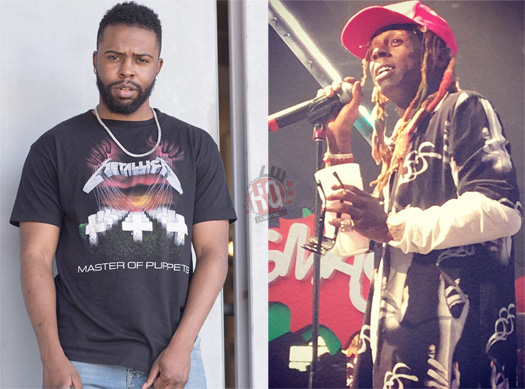 Sevn Thomas chopped it up with Billboard a couple of months ago to discuss producing Lil Wayne's "Let It Fly" song featuring Travis Scott off Tha Carter V.
The producer talked about how he feels the collaboration is like "a 2018 DMX kind of record" and explained why it's special for him to be a part of Weezy's Tha Carter album series.
Also in their interview, Sevn called Tunechi one of his "favorite rappers of all time", the "best rapper alive", and said Tune's rapping on "Let It Fly" reminded him of Da Drought era! Do you agree?
I think is going to be a slapper too. That one will resonate in the clubs and radio for a minute. I was listening to a lot of DMX at the time, specifically, It's Dark and Hell Is Hot and Flesh of My Flesh, Blood of My Blood. I was just in that mood. I wanted to reinterpret what I was hearing from X's music. I did that with my brother Dirtwork, I'm super proud of you. It's dark and visceral. I feel like it's a 2018 DMX kind of record.

That record means a lot to me because Wayne is one of my favorite rappers of all time. The best rapper alive, actually. It's really special to me because it's a part of Tha Carter series. Growing up that series meant a lot to me. I feel like I got Da Drought-era Wayne rapping on that shit. I got to evoke that out of him like it motivated him to really rap and do something complex with it. Obviously, like I said Travis is one of my favorites, he just sounds good on everything so that was a perfect marriage of sound and sonics. Those two bodied that shit. I'm super-blessed and highly favored to be able to put that record together.