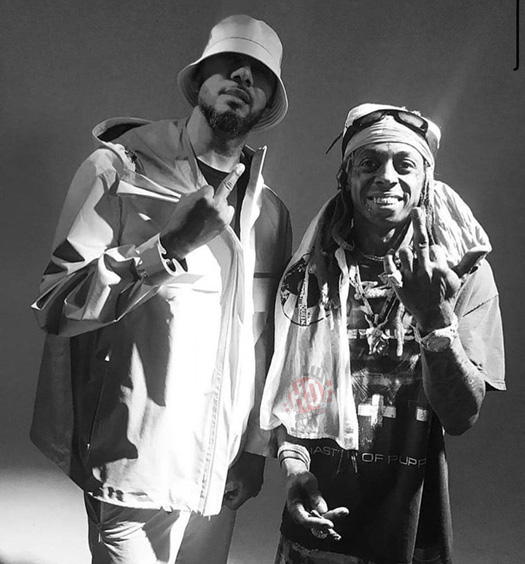 Swizz Beatz sat down with Nessa from HOT 97 last month for a one on one conversation to promote his latest album, Poison.
During their interview, Swizz spoke on if he knew Lil Wayne's "Uproar" single that he produced would take off like it did, as well as how the track didn't have a chorus at first until he created one from Wayne's vocals.
The NYC producer and rapper also revealed that him and Weezy did a swap for swap song for each other's album with "Pistol On My Side" on Poison and "Uproar" on Tha Carter V.
You can check out everything what Beatz said about Tunechi from the 8:20 mark in the video after the jump below! Are you still playing "P.O.M.S." and "Uproar"?