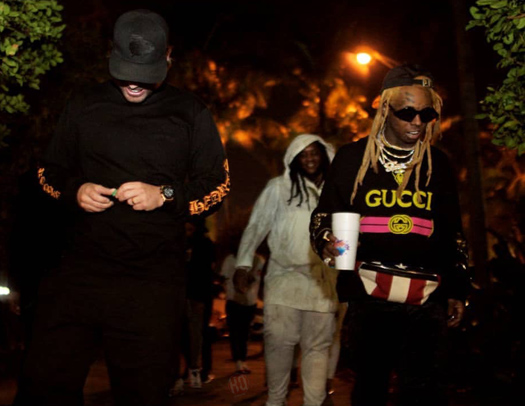 Just over a few weeks ago, we found out that an old notebook containing some of Lil Wayne's raps from the Hot Boys era is on the market for $250,000.00. The book, which includes lyrics written by Wayne from when he was 17-years-old, was found in a car that once belonged to Cash Money and it is now being auctioned off through Moments In Time.
According to TMZ, Tunechi has got his attorneys to file a warning letter to the auction company stating the fact that he is the rightful owner of the notepad and he has never agreed to the sale of his pad. In this letter, Tune's attorneys say he "never abandoned his notebook", but just lost it, and even though he is glad it has now been found, he is not happy about it being sold. Weezy claims that the person who found it kept it a secret for all this time, because he wanted to wait for the right opportunity to make money from it.
The founder of Moments In Time, Gary Zimet, reveals that Lil Wayne will have to purchase the notepad from them if he does want it back. Wayne is reportedly fine with doing this, but he's still threatening legal action if they don't stop the sale to the public!
Pic credit: MIA Nights.