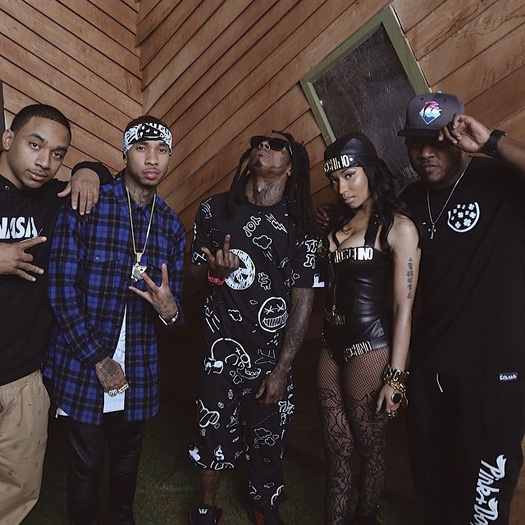 Tyga recently sat down with Ebro Darden for a one on one interview with Beats 1 radio to promote his latest album, Legendary.
During their conversation, which you can watch after the jump below, Ty revealed it was Lil Wayne who helped him grow into the person that he is today from his influence, as well as his work ethic.
"Wayne, he kinda like, he helped me grow into this person and really just inspired me and mentored me through the years. He signed me when I was 17. I was over there when he was doing Carter III so, that whole process, I had somebody to look [up] to as far as like, this is how I should do it. I should be in the studio every day. This person's doing it. I should be doing shows… you know what I'm saying? I had guidance in a way. Just putting him on the beginning of the album is legendary. After all the drama, all the shit that he's been through, label stuff, me, and still come out on top…"
T-Raww also mentioned that he put his Tune feature at the beginning of his Legendary album, because he is the actual legend. The former Young Money artist even explained how "Bed Rock" came together after first having hooks from Ne-Yo and Omarion, why you always have to be ready with verses when in the studio with Weezy, and being mad that he wasn't on "Every Girl"!