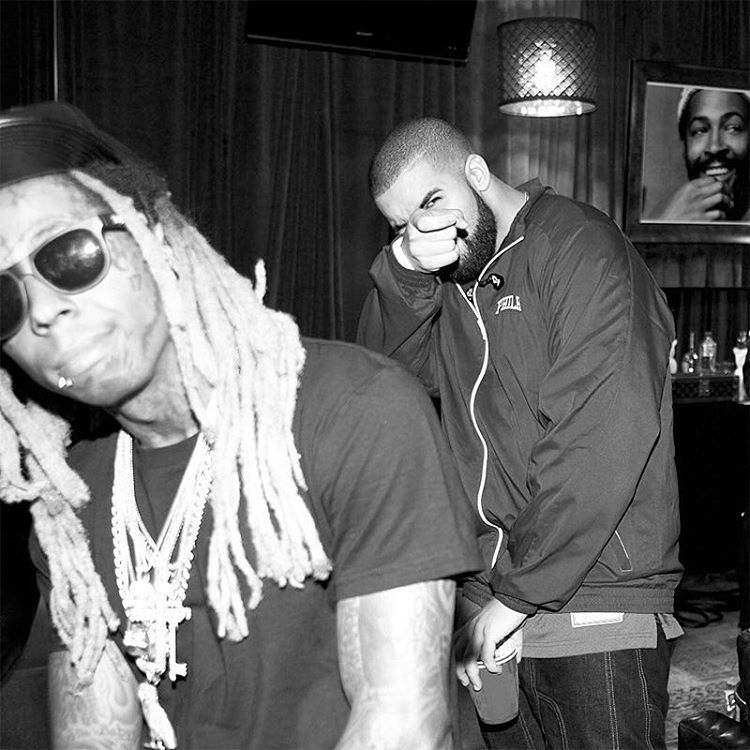 During episode 2 of "Young Money Radio" last night, one of the special guests that called in to speak with Lil Wayne was none other than Drake.
They spoke about Drizzy's father Dennis Graham, his son Adonis who Wayne says he can't wait to meet, Tunechi's boys Facetiming celebrity females, the new Dark Lane Demo Tapes project, and how a lot of Tune's music got leaked from getting his car washed. The two of them also recalled the night Weezy played "Lollipop" for Drake and the late Kobe Bryant on his tour bus while getting angel wings tattooed.
Towards the end of their conversation, Drizzy Drake revealed him and Wayne will have another collaboration on the way as he is sending over some new music "by mid-week or maybe Monday night"! I wonder if this could appear on the deluxe edition of Funeral, or the 6 God album that is dropping in the summer of this year?