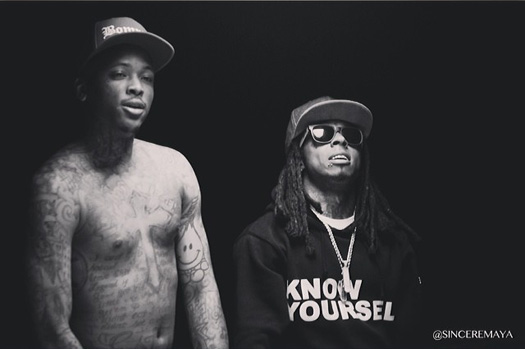 YG has announced he has a new collaboration with Lil Wayne on the way called "Blood Walk".
In an interview with Zane Lowe on Apple Music yesterday, YG revealed the song was influenced by Tupac and that it will also feature his artist D3.
The Compton rapper also mentioned Wayne sounds like he did back in 2006, 2007 and 2008 with his verse. It will be released on YG's new album, MY LIFE 4HUNNID, due to drop next week (October 2nd)!
"This album was highly influenced by Tupac. This is as far as the space I'm in and what I'm dealing with in life. He went through a lot of the stuff that I'm dealing with right now, and he was making records about it, and just the tone and the cadence of how he was coming up. I was playing with a lot of that type of sway of Tupac. So that's a fact, that's a fun fact. Since I was playing with all the Tupac stuff, I had to go get somebody else who was influenced, highly influenced by Tupac. So I went and got Lil Wayne to sing with me on a song. And the song is like, I think it's a song that everybody's going to love, because it sounds like it's some street shit, but Lil Wayne shot it like the 2008 way, you know what I'm saying? 2007, 2006, he sounds like that. So we all look out for that, you feel me? That song was called 'Blood Walk.' It featured Lil Wayne and my artist D3, but it's fire though."