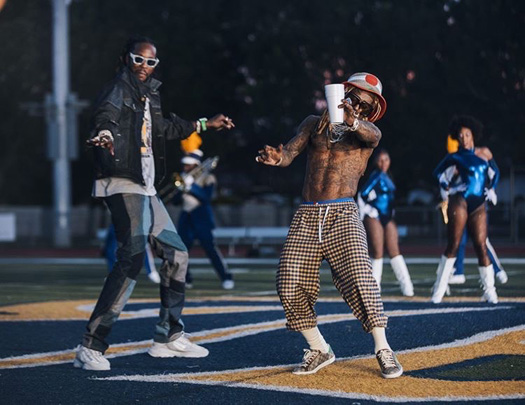 In a recent interview with Complex, 2 Chainz shared an update on his and Lil Wayne's forthcoming ColleGrove 2 joint album.
Tity Boi revealed himself and Wayne have been working on the project throughout the whole of COVID and they are "almost done" – they just have 1 or 2 more songs to complete.
Also in their conversation, Chainz mentioned that their "Money Maker" collaboration was originally recorded for ColleGrove 2, as well as that if the collab album does not drop at the end of this year, it will definitely be released in early 2021!
We was going to drop my solo album and ColleGrove 2 this year. I'm not going to say it's not going to happen, but we're still trying to go back. That project is almost done. We might have to do one or two more songs. But we have been actively working on that project the whole COVID. "Money Maker" was a part of it, which I ended up using for my solo project, to let people get used to me and him back at it again. But I'm super excited about that. Believe it or not, it's easier to work on that than my solo project. Me and Wayne, we have tons of fun. Steel sharpens steel. It's this friendly competition. It's to stay up on your toes. It's a slaying war, a delivery war. It's just so fun. So be looking out for ColleGrove, if not the end of this year, definitely the top of next year. I'm coming back-to-back with music this year, for sure.
Picture credit: Wisler Elias.