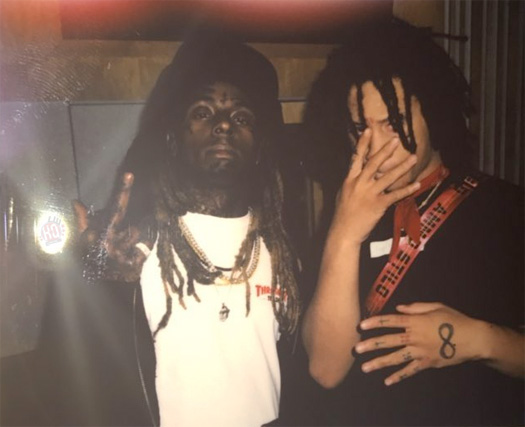 Trippie Redd recently shared his top 5 rappers of all time list to XXL and Lil Wayne was named as No. 1.
Explaining his reason as to why he named Tunechi in his list, Redd says it is because he listened to Tune's music the most and he made change okay with the face tattoos plus grills.
The Ohio music artist then revealed his top 3 favorite albums of all time, which included 2 projects from Weezy – Tha Carter III and Tha Carter IV. You can check out everything Trippie had to say after the jump below!
"Aight, Wayne, Drake… I'mma just say everything I really listen to. Like, the most music I've ever listened to from an artist… These gotta be my favorites because I clearly listen to them more than everybody else. So, Wayne, Drake, I gotta put André [3000] in there. [Lil] Uzi [Vert] and [Playboi] Carti. I listen to they shit a lot."

"They made change okay. Change is okay in every aspect because of them artists. Wayne kicked if off with the face tatts and the grills. Them n*ggas kicked down the door on some whole other shit. Just being completely different. Just like André 3000 was weird. He was different, too. He's a great guy, though. Wayne, too."

"People gonna hate me, but… [Tha] Carter III and [Tha] Carter IV. Carter IV crazy. And, when you run Carter III then run Carter IV, you like, What the fuck?! Crazy, I can't live without those two albums. And, I'm not gonna lie… ? [album], the shit that X did. That's one of my favorite projects hands down because of the versatility and how he just masters doing everything on the scoreboard."