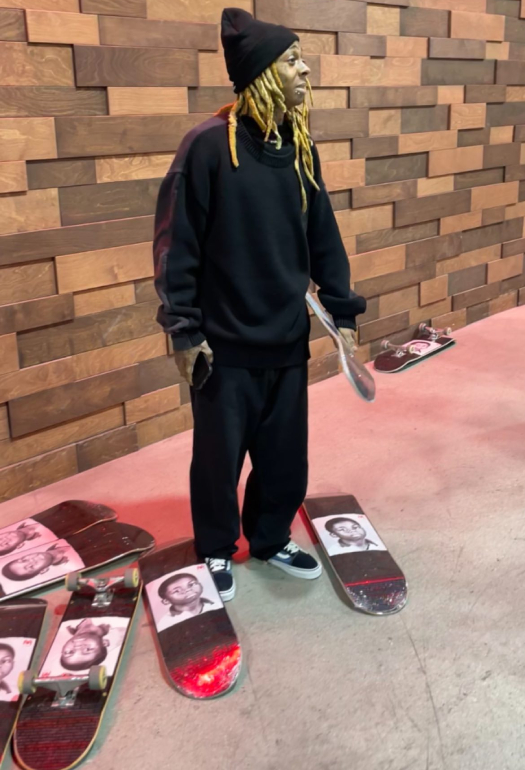 Hollywood Cole recently chopped it up with HotNewHipHop for an interview on their "On The Come Up" series, which you can watch below.
In their conversation, Cole talked about producing the beat for Lil Wayne and Drake's "B.B. King Freestyle" that can be found on Side A of the No Ceilings 3 mixtape.
The producer also revealed Weezy's mixtapes were a big part of him first getting into music and that he would get Tune to spit a verse on his dream song! Do you still listen to "B.B. King Freestyle"?
HNHH: Cole, how'd you get into music?
Hollywood Cole: So the way I got into music, my parents would play a lot of music when I was a kid. I was always just kinda into sounds and stuff like that. I remember hearing a lot of old Anita Baker and Dr. Dre. And that kinda translated to me being a kid in high school that was into mixtapes. So I used to make a lot of mixtapes. This is when Big Sean mixtapes were going crazy and Lil Wayne, Drake, and Wale. I remember making a lot of mixed CDs for my homies and me. And that translated to me in college being a DJ a little bit, and I got introduced to FL studio. My boy Josh showed it to me, and that's how I got into making beats.

If a music fan were to discover you today for the first time, what song should they listen to?
Probably "B.B. King Freestyle" by Drake and Lil Wayne. I think that was definitely a moment for me. I brought those cats together on a Hip-Hop beat. I'm a core Hip-Hop producer. So I would say "B.B. King Freestyle". That was definitely a moment.

If you could create a dream song, what would it sound like and who would you put on the beat? Unlimited budget?
Unlimited budget, I'd probably work with Quincy Jones– help me with production. I would probably have Amerie on the hook. I'd probably have Michael Jackson doing the top line. I would probably have Wayne spitting the verse. And I would probably have… maybe Kanye. Just to come with something crazy, you know. I think Kanye would bring something crazy for sure.