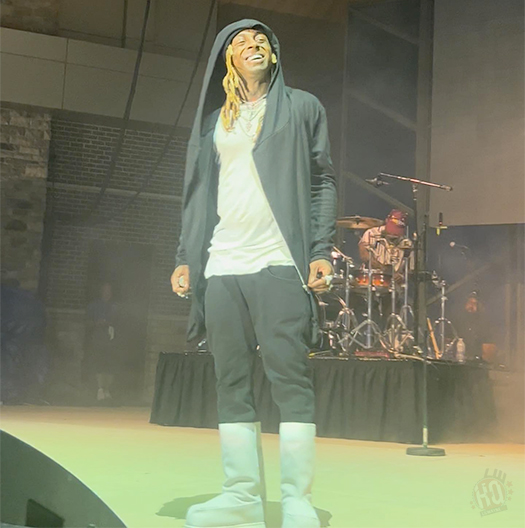 Lil Wayne headlined this year's Festival Of The Lakes at The PAV (Pavilion at Wolf Lake Memorial Park) in Hammond, Indiana on July 15th.
During his 50-minute set, Weezy performed "Mr. Carter", "Uproar", "Fireman", "Money On My Mind", "Drop The World", "Blunt Blowin'", "Let The Beat Build", "John", "Hustler Musik", "3 Peat", "Rich As F*ck", "I'm Single", "B*tches Love Me", "Lollipop", "Mrs. Officer", "6 Foot, 7 Foot", "I'm Goin' In", "Every Girl", "Pop That", "HYFR", "The Motto", "Watch My Shoes", "Wasted", "Rollin'", "Steady Mobbin'", and "A Milli" live.
You can check out Tunechi's full live performance in the videos after the jump below! Did you attend the 2023 Festival Of The Lakes last Saturday?